Guldbergsgade Linoleumstryk A4
209 kr
5 på lager
in store and webshop
Add to cart
Gaden blev i 1858 opkaldt navngivet efter professor Frederik Høegh-Guldberg. Guldberg opførte en villa på gaden i starten af 1800-tallet
Linoleumstryk af Kit And Caboodle.
Size: A4 (21 x 29,7 cm.).
Tryk: Håndskåret acid-free 180 gr. papir med vandbaseret blæk.
Hvert tryk er signeret og trykt manuelt fra en håndskåret lino med en unik farveblanding.
Der kan være små variationer i i de forskellige tryk sammenlignet med produktbilledet du ser her. Det skyldes at linoleumstryk er en analog trykform og ingen tryk kan blive helt ens. De er alle unikke.
Linoleum Prints er en enkel grafisk trykteknik. Samtidig er det betegnelsen for selve aftrykket eller billedet. Der trykkes fra en linoleumsplade hvori der er skåret fordybninger omkring et motiv. Traditionelt trykkes med én farve, oftest sort på hvidt papir, men der kan sagtens indgå op til flere farver i trykket.

Linoleumstryk har tit et kontrastfuldt udtryk, med klart definerede motiver og konturer. Oftest i samspil med mere tilfældigt udseende farvestænk de steder, hvor der er skåret i pladen.
Stock status

Webshop: In stock.
Store: The item is in stock in our store in Copenhagen. Come by the store or order online with Click & Collect and collect later.
Returning and gift politics

30 days return: You can return the product in store or online. You get your money back.
If it is a gift: In the basket, you can choose to attach a return label (and gift wrap) if you wish.
Alle gaver kan byttes indtil d. 1 feburar 2024 (pga. udvidet returret i julen). Hvis modtageren medbringer kvitteringen giver vi også pengene tilbage. Vi bytter både i butikken og online.
Kunstner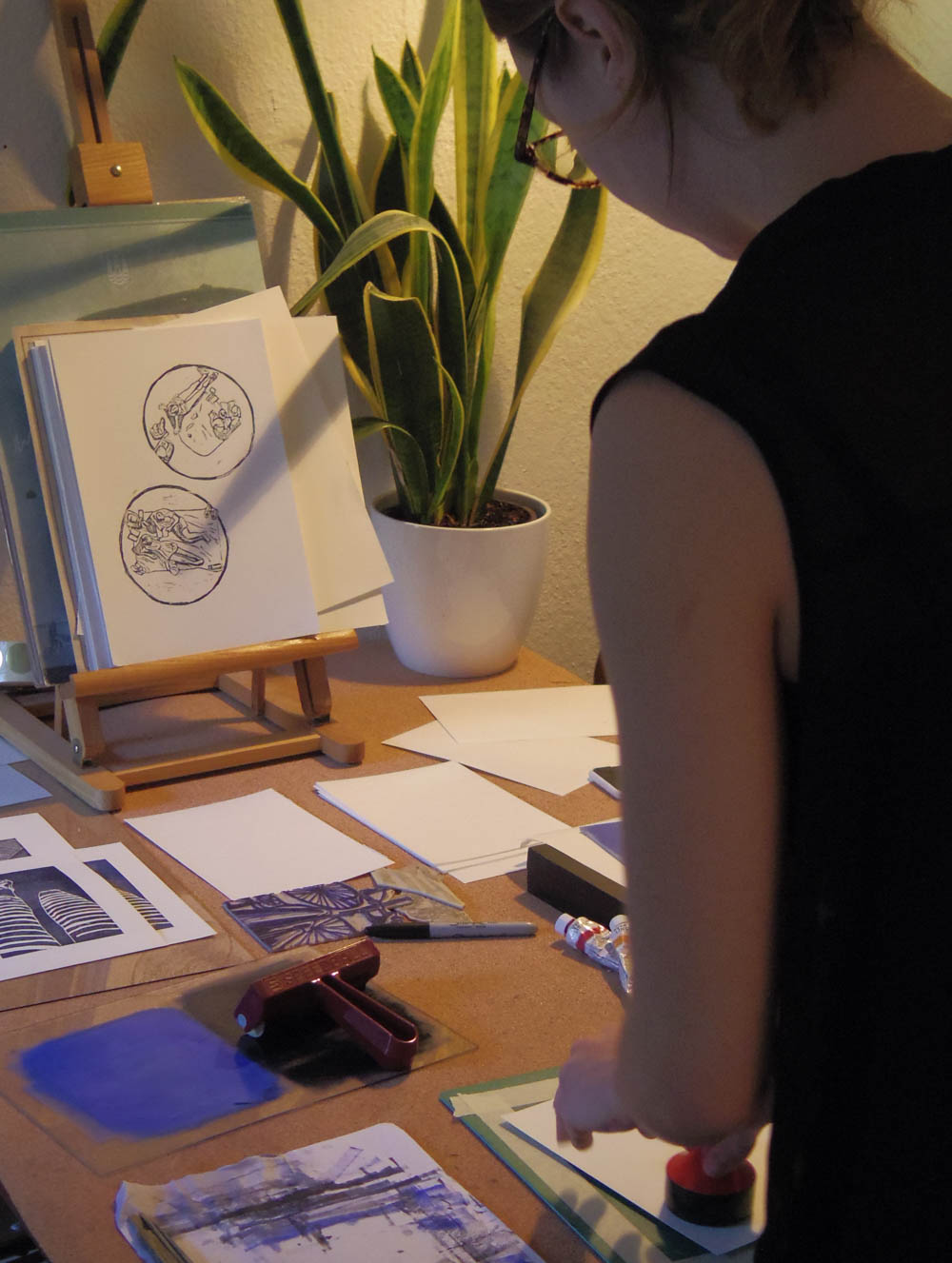 Description
Mit navn er Kate Saunders, og jeg er kunsteren bag Kit and Caboodle. Til daglige arbejder jeg som digitalt designer hos et innovationskonsulentfirma. I 2019, begynder jeg til at eksperimentere med linoleumstryk i min fritid.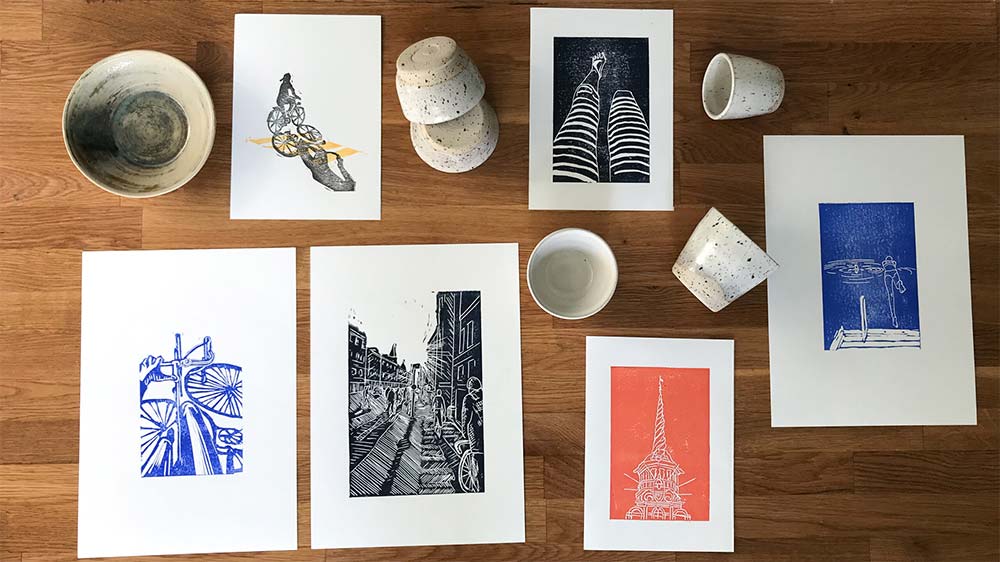 Kit and Caboodle stammer fra mit brede kunstfokus: jeg laver mange forskellige kunstprojekter med bla. linoleumstryk og keramik. Det er et udtryk på engelsk 
' the whole kit and caboodle' som betyder et sæt objekter eller en samling, som jeg synes reflekter mit eklektisk samling.
Alle linoleumstrykke er inspireret af fotos fra min hverdag eller rejser. Der er alle håndskåret og alle har en unik farveblanding.
177536