Konkylie kop m. stor hank
305 kr
2 på lager
in store and webshop
Add to cart
Beskrivelse:
Denne kop er hånddrejet i stentøjsler og håndglaseret i farven Konkylie med prikker udvendigt og i en fin lyserød glasur indvendigt, hvorigennem små pletter fra lavastykker i leret kan ses.
Koppens størrelse egner sig rigtig godt til en god kaffe eller te.
Koppen tåler opvaskemaskine. Variationer fra billede kan forekomme, da alle kopper er hånddrejet og håndglaseret. Billedet og dimensioner er derfor vejledende.
Size:
Ø: 9-9,5 cm
H: 6,5-7 cm
Kan indeholde ca. 300ml
Stock status

Webshop: In stock.
Store: The item is in stock in our store in Copenhagen. Come by the store or order online with Click & Collect and collect later.
Returning and gift politics

30 days return: You can return the product in store or online. You get your money back.
If it is a gift: In the basket, you can choose to attach a return label (and gift wrap) if you wish.
Alle gaver kan byttes indtil d. 1 feburar 2024 (pga. udvidet returret i julen). Hvis modtageren medbringer kvitteringen giver vi også pengene tilbage. Vi bytter både i butikken og online.
Kunstner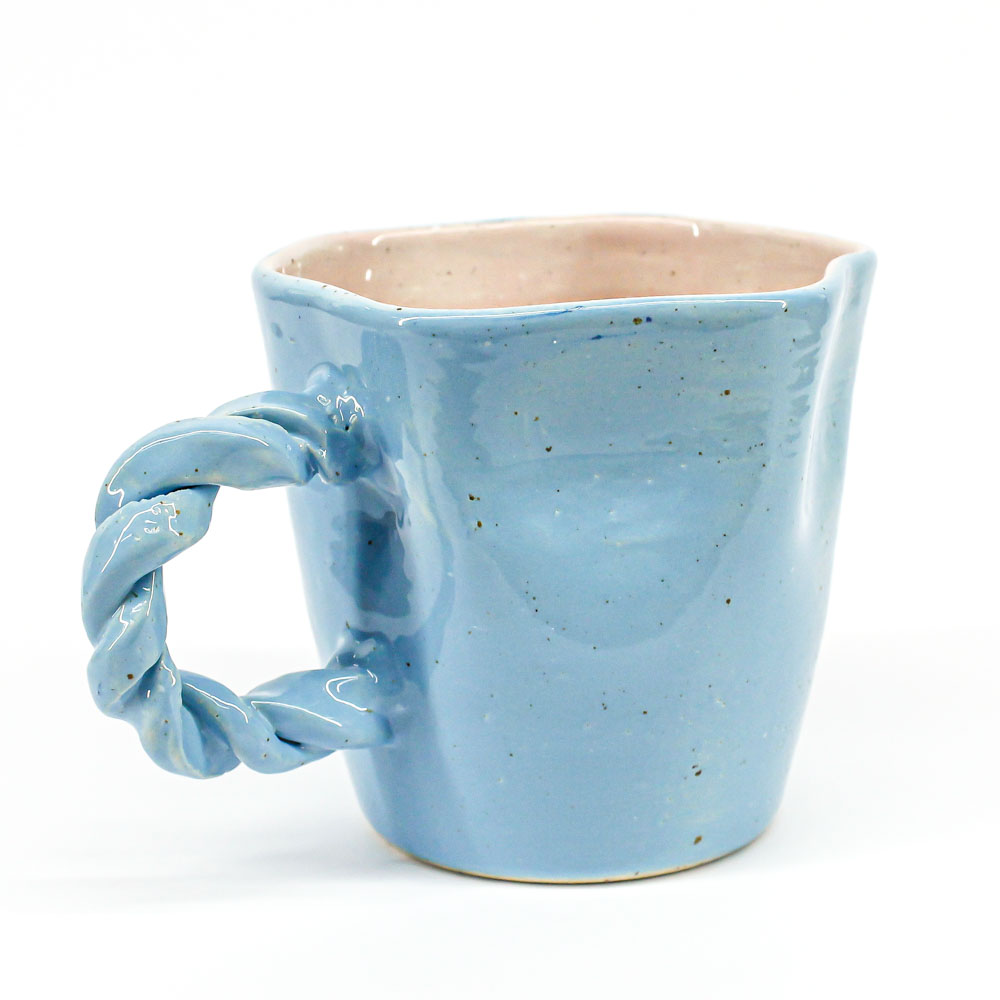 KRAKI Ceramics består af unik, farverig og håndlavet keramisk brugstkunst.
243434