Kussemagnet #35A
199 kr
1 in stock
Stock status

Webshop: In stock.
Store: The item is in stock in our store in Copenhagen. Come by the store or order online with Click & Collect and collect later.
Kunstner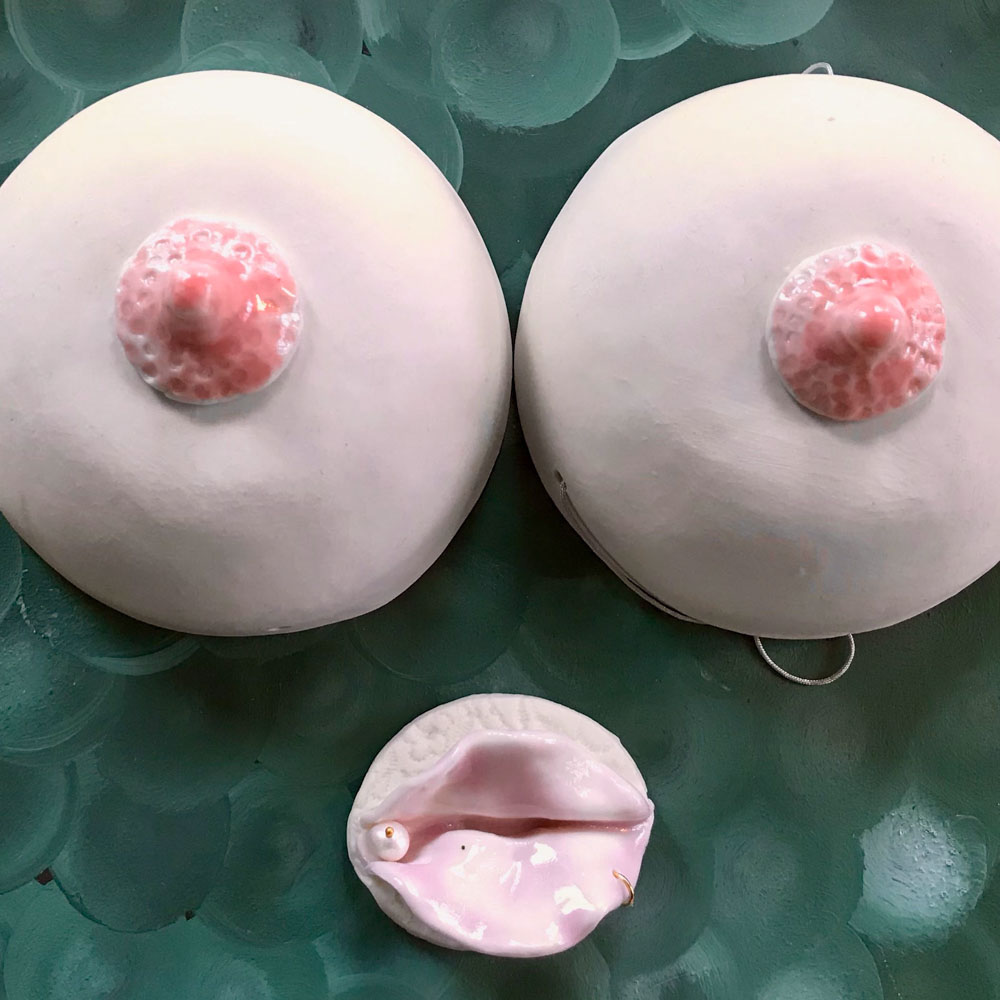 Jeg ønsker med mine keramiske værker at generobre, æstetisere og tilføre ny værdi til disse udtryk.
Jeg er Mette Klahn og uddannet keramiker fra Seminariet for Kunst og Håndværk i Kerteminde.
Men leret blev leget ind langt tidligere. På Hillerød Lilleskole, var det tesen, at hvis bare børnene legede med ler, så kom tabellerne nok af sig selv. Jeg lærte aldrig tabellerne, men blev god til det med ler. I min barndom i 70'erne var Kvindelejren på Femø en del af en fast cyklus og her oplevede jeg den kvindelige anatomi frit udfoldet og udforsket.
Ler og kvindelighed en del af mit af mit DNA. Studierne af den kvindelige anatomi blev intensiveret under min uddannelse til sygeplejerske. Her blev min fascination af kvindekroppens uendelige variationer og skønhed vagt. Den kvindelige anatomi bliver ofte beskrevet med kliniske, latterliggørende eller direkte nedsættende udtryk.
Mine værker skal være konversationsstykker. Det betyder, at vi kan tage de "forbudte" ord ud i det åbne rum og tale om dem. Gerne med et smil, men med respekt.
Vi skal løfte Hængepatten til nye højder og have Kussemagneten siddende på køleskabet i kyssehøje, om jeg så må sige.