Mild blomst kop m. hank gul
389 kr
2 på lager
in store and webshop
Add to cart
Description
Hver kop er drejet og malet i hånden, hvilket gør at hver enkelt kop er helt sin egen i form og udtryk 🌷
OBS: Da kopperne er håndlavede kan de variere en smule i udseende
Koppen er en del af Stine Mei's Mild Blomst kollektion
Gå på opdagelse i kollektionen HER
Size
H: 6,5-7,5 cm
Ø: 10-11 cm
Stock status

Webshop: In stock.
Store: The item is in stock in our store in Copenhagen. Come by the store or order online with Click & Collect and collect later.
Returning and gift politics

30 days return: You can return the product in store or online. You get your money back.
If it is a gift: In the basket, you can choose to attach a return label (and gift wrap) if you wish.
Alle gaver kan byttes indtil d. 1 feburar 2024 (pga. udvidet returret i julen). Hvis modtageren medbringer kvitteringen giver vi også pengene tilbage. Vi bytter både i butikken og online.
Kunstner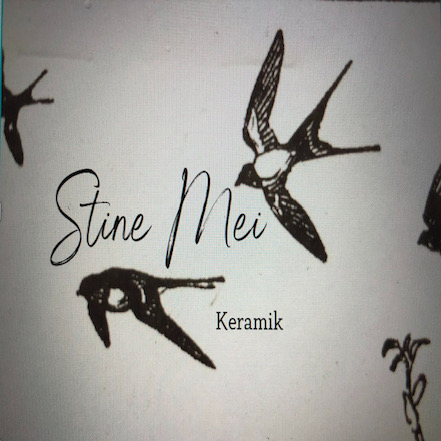 StineMei Keramik henter inspiration fra SLOW-CRAFT-bevægelsen og anvender intuition samt håndværk, i søgen efter det gode design. 
Svalen, der på fineste vis præges i bunden af alle produkter fra StineMei keramik, kan "læses" som signatur og symbol på lykke, frihed og en ny begyndelse.

Foruden at opfylde et hverdagsbehov, er Stines intention at tale til vores sanser og følelser, samt opmuntre til en stund med ro, eftertænksomhed og selvkærlighed. Og med svalen præget i bunden af hendes keramik, er ønsket at flokken med tiden vokser sig større, og vil skabe glæde i mange hjem. 
Alle produkter er hånddrejet eller håndlavet i stentøjsler og præsenteres i små oplag eller i "one of a kinds". 

Alle produkter tåler opvaskemaskine.

Se mere på: www.instagram.com/stinemei_keramik 

243602