Organic Halskæde #8
499 kr
1 på lager
in store and webshop
Add to cart
Description
Alle Tines smykker laves enkeltvis i hånden i eget værksted og er helt særlige og fine.
Materialerne er i 925 sterlingsølv med 18 karat forgyldning.
Size
Længde: 45 cm
Stock status

Webshop: In stock.
Store: The item is in stock in our store in Copenhagen. Come by the store or order online with Click & Collect and collect later.
Returning and gift politics

30 days return: You can return the product in store or online. You get your money back.
If it is a gift: In the basket, you can choose to attach a return label (and gift wrap) if you wish.
Alle gaver kan byttes indtil d. 1 feburar 2024 (pga. udvidet returret i julen). Hvis modtageren medbringer kvitteringen giver vi også pengene tilbage. Vi bytter både i butikken og online.
Kunstner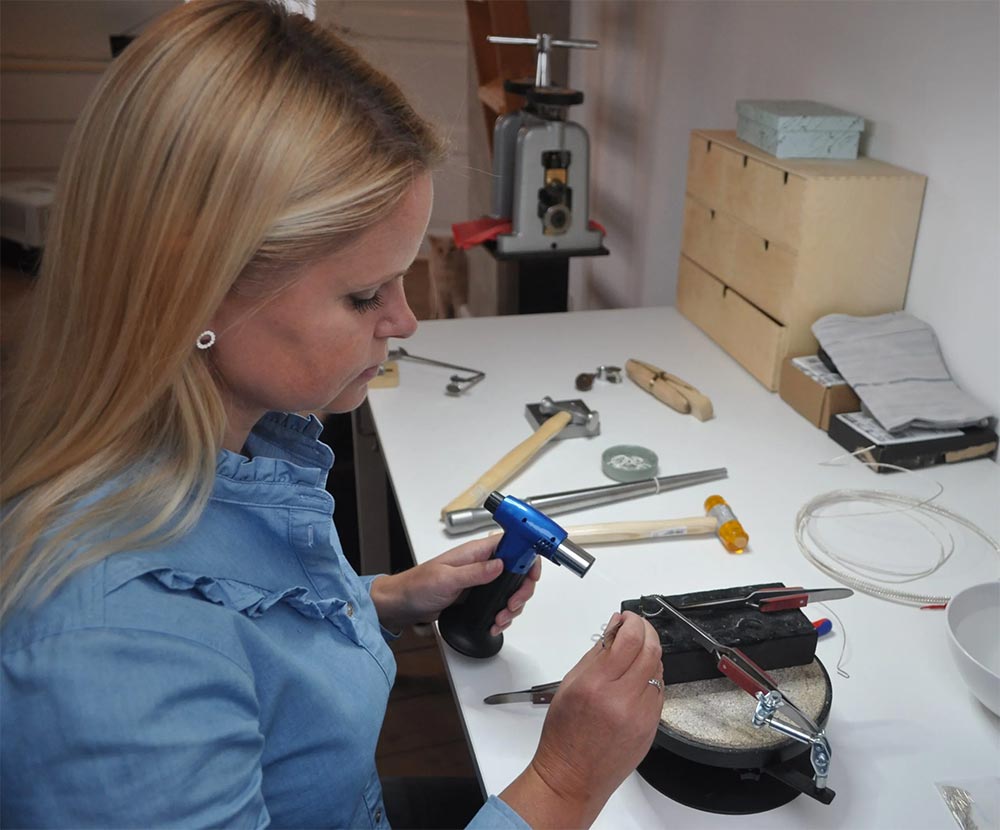 Tine S.by – Jewelry of Wild Dreams er smykker i 925 sterlingsølv og 18 karat forgyldning.   
Alle smykker laves enkeltvis i hånden i eget værksted i Kolding. Smykkerne er enkle, rå og feminine og ikke to smykker er helt ens. De små forskelle, bankemærker og skævheder giver smykkerne dybde og personlighed.  Tine. S.by består både af en fast kollektion og unika smykker. Nogle smykker fremstilles med en klar vision for øje. Andre gange får sølvet lov at lede vejen og bestemme udfaldet af det færdige smykke.  Inspirationen er en kombination af moden og naturens uforudsigelighed.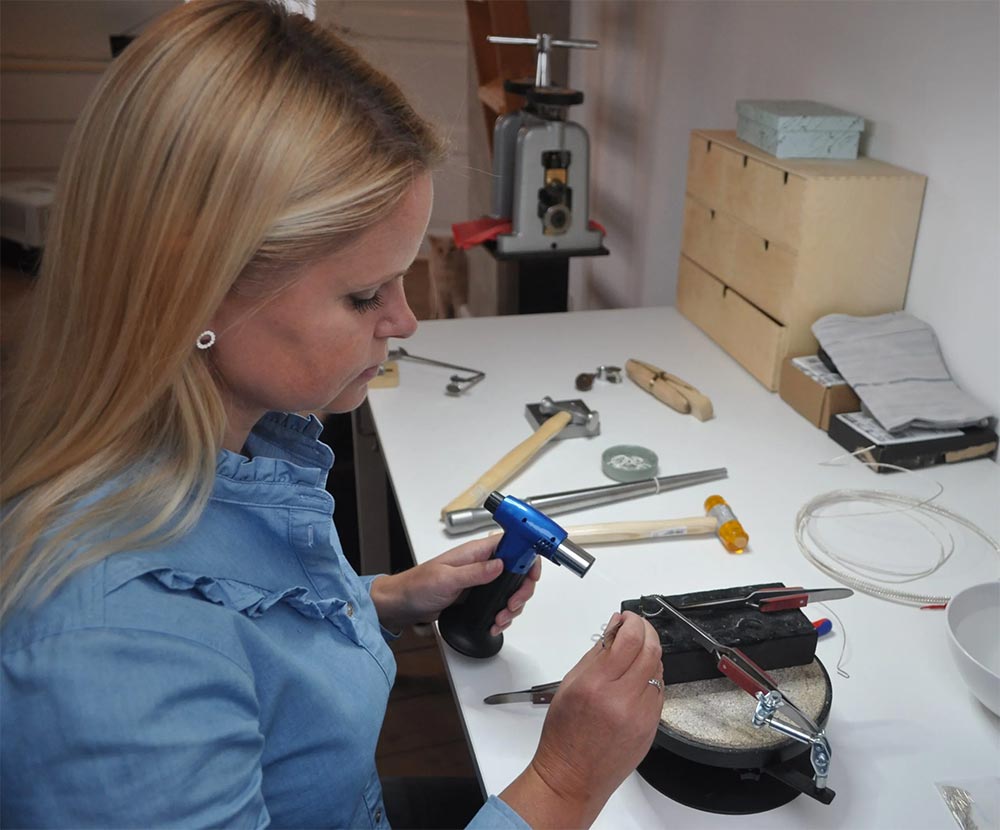 Der lægges vægt på kvalitet, bæredygtighed og etik ved valg af materialer. Alle materialer købes hos danske forhandlere, som står inde for, at CSR – Corporate Social Responsibility er overholdt og kontrolleret. De fleste anvendte sten er syntetiske. Det vil sige at de er ægte, men fremstillet under kontrollerede og forsvarlige forhold.
246735