Play Krus #2T
580 kr
1 in stock
Stock status

Webshop: In stock.
Store: The item is in stock in our store in Copenhagen. Come by the store or order online with Click & Collect and collect later.
Kunstner
TheClayPlay er eklektisk og farvestrålende keramik lavet af kunstneren Annemette Klit.
Jeg elsker keramik, og jeg har kreeret en verden, hvor jeg har det sjovt med former og spændende glasurer, og hvor begrænsninger er et no-go. Hvert stykke keramik er håndlavet i mit keramikværksted i Sønderborg. Jeg håber, at min keramik også kan blive en del af din verden, hvadenten det er med en kop kaffe, te, skål, miniskulptur eller med et keramik flag til en fejring.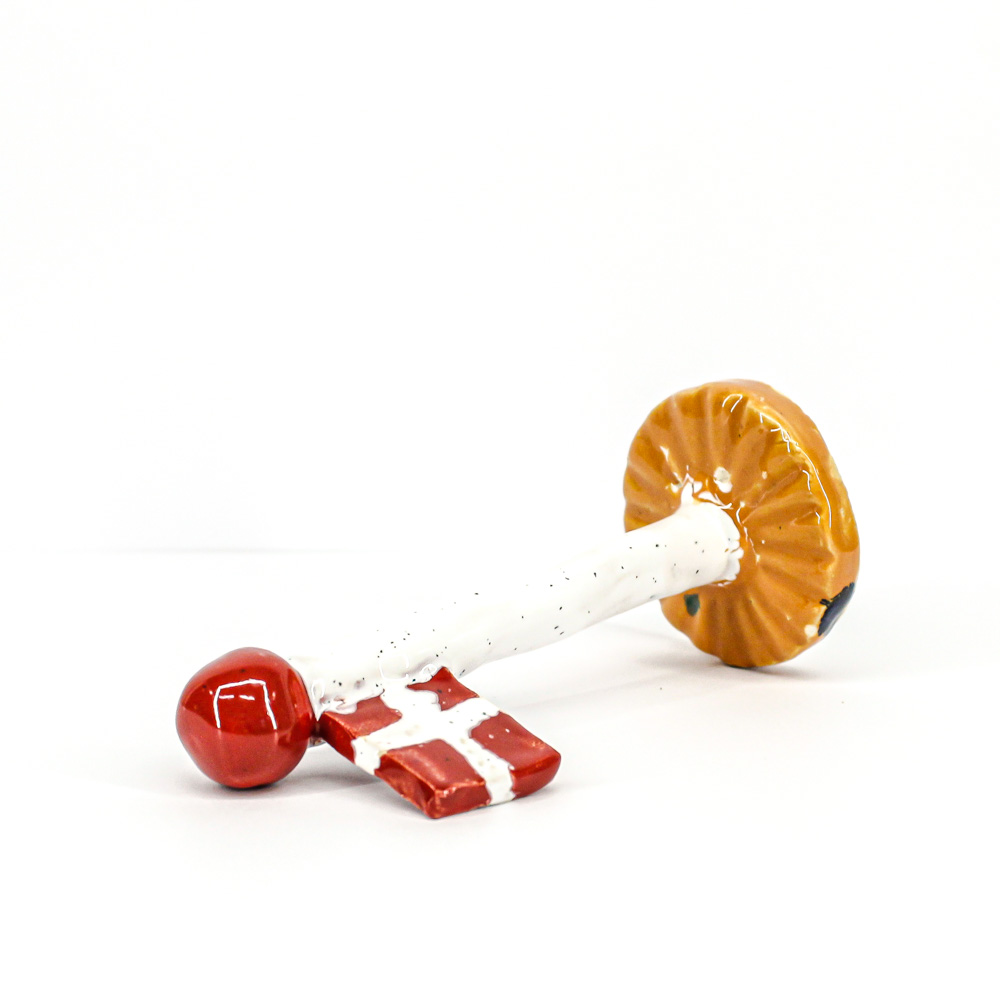 TheClayPlay byder på både brugskeramik og dekorativ keramik. Altid med en uhøjtidelig stil og med et glimt i øjet, har det skæve og finurlige keramik fået plads i mange hjem, hvor humor og glæde fejres, for eksempel med et keramikflag. Det sjove keramikflag er en sand fest at stille på bordet til forskellige fejringer, men bruges også som en skøn og uformel måde at have Dannebrog stående i et moderne hjem.