Voltage Papirlampe X-Large Urchin Wood
3.800 kr
0 på lager
in store and webshop
Add to cart
Beautiful paper lamp coated with ash wood.
The paper lamp is coated with light ash veneer. The veneer appears bright when the lamp is switched off (see pictures).
Handmade by Voltage Lampshades.
Diameter: 67 cm.
Height: 42 cm.
Light profile: Subdued and not direct. Perfect for e.g. the dining table.
Material: High Quality heavy FSC-certified acid-free paper coated with ash-pine wood.
Light source and socket: The lamp's socket fits ordinary bulbs (E27) of max 60W.
Connection: 5 meters of white cloth cord with plug included. Then you can easily connect it to your socket or you can remove the plug and connect the cord directly to your lamp outlet in the ceiling or wall. Remember to use an electrician if you are in doubt about how to do it.
The lamp cannot be folded.
THE LAMP CAN ONLY BE PICKED UP IN OUR STORE AND ONLY 3-14 DAYS AFTER ORDERING!
---
Remember to read this before you buy the lamp:
The lamp is on Kræss Remote Storage. It is therefore not certain that you can see it in our store.
The lamp cannot be sent with GLS but can only be collected in our store (Click & Collect). The lamp is only ready for collection after 3-14 days. You will be notified by email when the lamp is ready for collection.
Fabric cord with plug is included and you can therefore connect it to your socket immediately if you do not want to connect it to a lamp socket in your ceiling/wall or get an electrician to do it.
Kunstner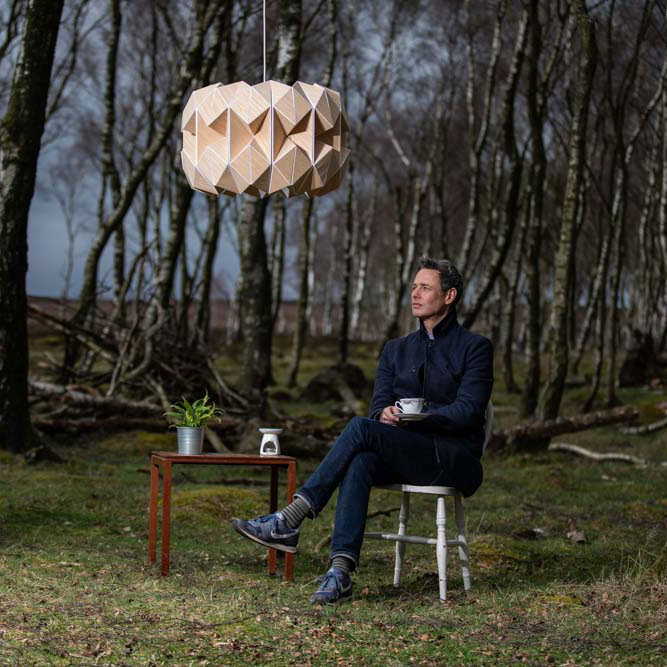 Voltage™ Lampshades is a new company founded in 2019 by designer Martyn Webster. Based in Copenhagen, Denmark, Urchin is the first product to be launched under the brand.
Urchin lampshade makes a bold statement and truly commands the room with its geometric, sculptural form. A giant shell composed of sharp slanting facets that thrust forward and retreat backwards in a juxtaposed and angled formation. The crystalline surface reflects the light whilst casting shadows in the textured relief.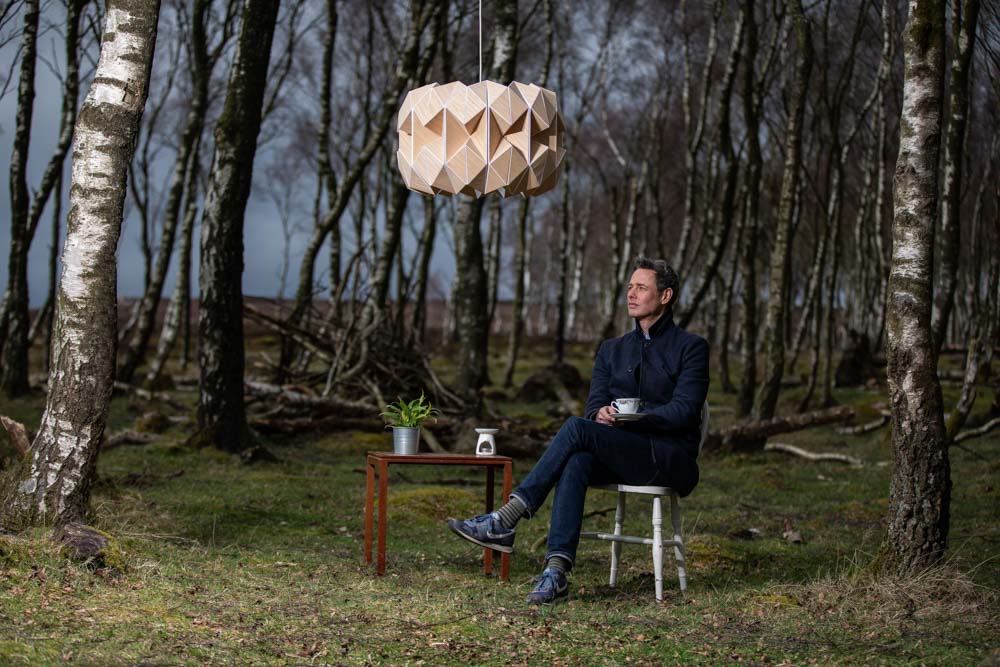 This origami-like design combines beauty of form with utility of function and allows light to stream from its hull of folded opalescent paper, whilst casting an illuminating beam from the jagged opening below. Urchin presents a timeless modernist style, a classic mid-century look that is a must-have for any design conscious collector that wants to own a statement piece.
URCHIN is available in two sizes and a range of finishes to maximise effect.
247858